Getting Started
OpenTopography facilitates community access to high-resolution, Earth science-oriented topography data and related tools and resources.
Create an Account
Create a MyOpenTopo account to access a personalized workspace, see real-time status updates for your jobs, access previously submitted jobs, and increase your job size limits. You do not need an OpenTopography account to access and process lidar datasets.
Search for Data
- Discover and access high resolution topography datasets via the Find Topography Data map interface.
- View a listing of available high resolution topography datasets available via OpenTopography along with detailed metadata information.
Available datasets include: OpenTopography lidar coverage (red outlines on data map), community contributed data (purple outlines), USGS 3D Elevation Program (3DEP)* data (green outlines), in addition to four different global datasets that cover the globe at a variety of resolutions.

* USGS 3DEP data access and processing via OpenTopography is only available to our academic research and education community. K-12 teachers, international academics, and informal educators can apply for access here.
---
Explore OpenTopography Tools
OpenTopography offers these on-demand processing tools for hosted datasets: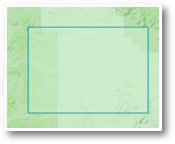 Point Cloud Selection & Filtering: Crop point clouds to your area of interest, choose pre-classified classifications, and download the point cloud as a .las, .laz or .ascii file. 


Raster Selection: Crop a digital elevation model (DEM) to your area of interest and export as a .geotiff, .IMG, or .ascii file.


Digital Elevation Models: Customize a DEM generation using the popular TIN or a local gridding method (i.e., mean elevation) to create a raster grid from a point cloud topography dataset.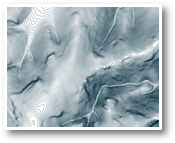 Contour Lines: Creates contour vectors taking the original TIN generated DEM and smoothing depending on user-input to blur or soften grid data to remove high-frequency noise.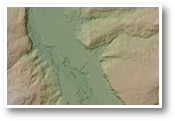 Topographic Hillshades: Generate topographic hillshades at the preferred illumination angle with options to add color relief and produce a Google Earth KMZ.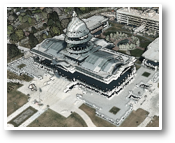 3D Point Cloud Visualization: Visualize color, intensity, or classification of a point cloud on your internet browser. Create height profiles and make measurements.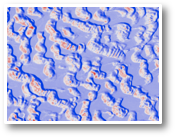 Vertical Differencing: Measure landscape change by differencing DEMs to see topographic change from processes including urban growth, flooding, landslides, wildfires, and earthquakes. 


3D Differencing: Detect horizontal and vertical change when the landscape shifts during earthquakes and landslides. 
.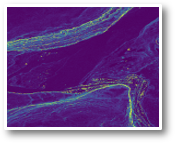 Hydrology tools: Analyze the hydrology with TauDEM (Terrain analysis using DEMs) by creating hydrologically conditioned DEMs and calculating flow paths, among other tools.
.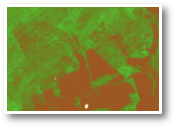 Canopy Height Model: Calculate the height of trees and other structures above ground for forestry applications.
---
Find Tools
The OpenTopography Tool Registry provides a community populated clearinghouse of software, utilities, and tools oriented towards high-resolution topography data (e.g. collected with lidar technology) handling, processing, and analysis.
Video Tutorials
Find Video Tutorials on OpenTopography tools, ArcGIS, and CloudCompare in addition to other Online Training.
FAQs
View our FAQ Page for answers to some of the most frequently asked questions related to OpenTopography.
---