New SfM dataset over Lost River Fault, Idaho 2015
A new Structure from Motion (SfM) dataset comprising well georeferenced, high-resolution topography and orthomosaics for part of the Lost River fault zone, Idaho has been released. The dataset was collected by Dr. Michael Bunds and Christopher DuRoss from May 2015 - May 2016 and covers ~6.1 km of surface rupture from the the Mw 6.9 1983 Borah Peak Earthquake. Point clouds and digital surface models (DSMs) were generated from low-altitude aerial photographs using Structure-from-Motion and multi-view stereo processing. This dataset compliments the Lost River Fault Zone Near Borah Peak, Idaho SfM dataset produced by Bunds et al and published in OpenTopography in August of 2019.
Get the data: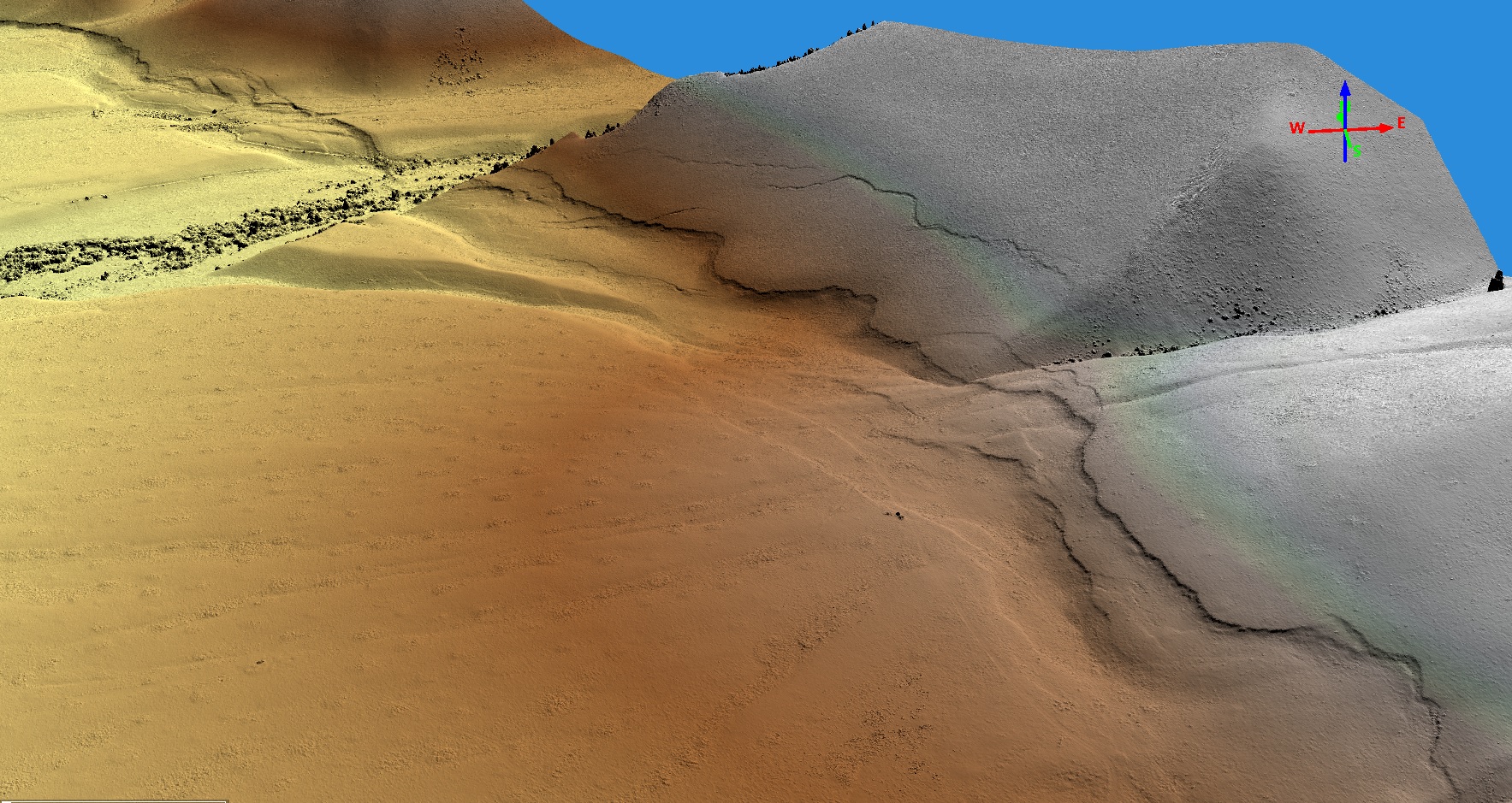 Digital Surface Model (DSM) of a section of the Lost River Fault Zone, Idaho.
---