Resources for Students
This page provides links to resources related to using lidar topography and OpenTopography for students at the undergraduate and graduate level. Other resources are highlighted on the
resources for educators
and
resources for researchers
, which we encourage users to explore. To learn more about using OpenTopography or lidar data, please visit the
tutorials
page. OpenTopography is always looking to connect with students using lidar data in their studies or research. If you have any questions, visit our
Frequently Asked Questions (FAQ)
or email us at
info@opentopography.org
.

OpenTopography sticker distributed during short courses and professional meetings.
---
Student Opportunities
NCALM Seed Grants
Many datasets available on OpenTopography were collected for graduate students via the National Center for Airborne Laser Mapping's (NCALM) Seed program. Each year, NCALM surveys up to ten projects (generally covering ~40 square kilometers) for graduate student PIs who need Airborne Laser Swath Mapping (ALSM) data. For more information about the program and how to submit a proposal, visit
NCALM's Seed Program
.
Short Courses
OpenTopography and its affiliates occasionally have short courses designed for students who are interested in applying LiDAR data to their studies and reserach. For updates, subscribe to OpenTopography's
News
and
Blog
feeds (RSS:
News
|
Blog
), as well as on our
Twitter
and
Facebook
accounts. All materials from previously held courses are available on the
workshops page
.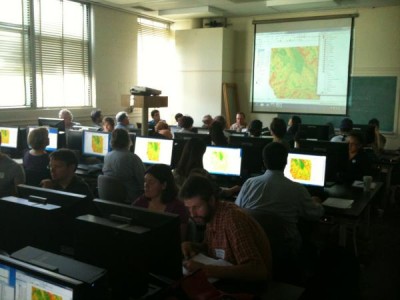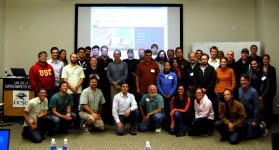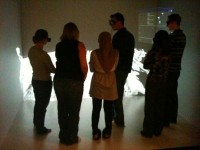 Images from previously held OpenTopography short courses.
Internship Opportunities
---
Application of Lidar Data
As a critical component to many studies in the Earth sciences, learning about lidar data is an important pursuit for students. The spatial nature of lidar data and data products can help students learn and understand the Earth's surface. Below is a collection of materials aimed to help students understand and explore lidar data, data products and related tools.
OpenLandform Catalog
The OpenTopography OpenLandform Catalog serves as a resource to explore geologic landforms in high resolution digital topography for teachers, students or any interested user. This resource brings real world cutting edge digital topographic data to an accessible level that can be interrogated and explored using free tools, such as Google Earth.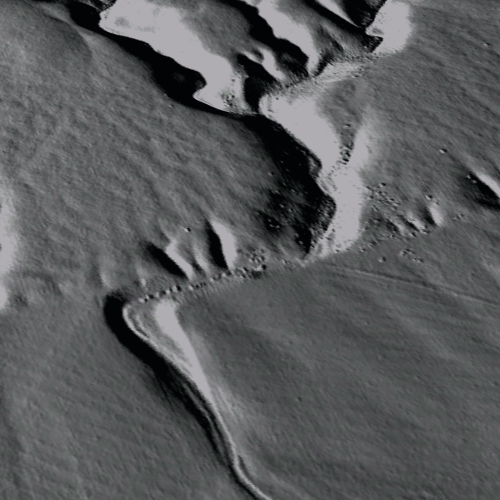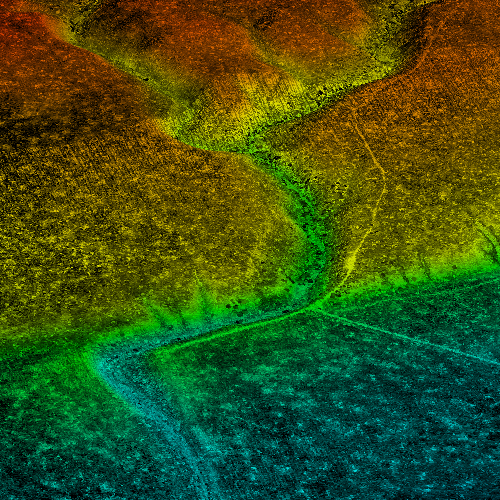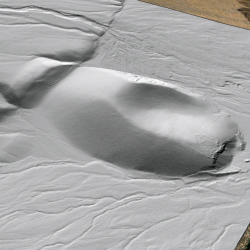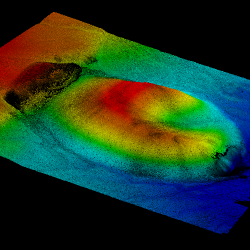 (left to right) Wallace Creek hillshade image, point cloud image, and Fish Springs Cinder Cone hillshade image, point cloud image.
Relevant Tutorials
Below is a list of resources available to help a student self-learn about applications of lidar data. Many of these activities use GIS tools and data sourced from OpenTopography to complete a virtual analysis on a landscape. To learn more about using OpenTopography or lidar data, please visit the
tutorials page
.
Title & Link

Content

Source

ASU Short Course: Techniques in Active Tectonic Study
by J Ramon Arrowsmith and Gayatri Indah Marliyani

Wealth of content for different techniques applied to active tectonics studies. Full lecture videos and links to exercises, data and software.
Paleoseismological, seismic hazard and active tectonic analysis examples from Japan, Virginia (USA), Italy and California (USA).

ASU Short Course
Measuring Earthquake-Generated Surface Offsets from High-Resolution Digital Topography

calculating surface slip offsets using LiDAR-derived DEMs

David Haddad, Arizona State University
Making a Geologic Map with ArcGIS

Making a geologic Map using ArcGIS 9.3.
Georeferencing basemap and digitizing geologic maps.

GSA Short Course, Dr. Mike Oskin, UC Davis
Understanding Map Projections, Datums, and Coordinate Systems (NOAA online training)

Self-paced, online training teaches the fundamental concepts of map projections, datums, and coordinate systems
Course includes detailed information on how concepts are applied to the Pacific Islands

NOAA Digital Coast
Video Demonstrations of Software Activities Related to LiDAR
Related Tutorial: Basic visualization of LiDAR DEMs using ArcGIS

Video tutorials for working with LiDAR data in ArcMap 10.
Mosaic standard DEMS, simple map layout, slope-shade maps, contours, drainage networks and more.

OpenTopography Short Course
A Bestiary of LiDAR Errors

Illustrates some of the defects that may be found in lidar derived bare-earth models. The images illustrate the power of simple visual inspection in the evaluation of lidar data sets.

OpenTopography Short Course
OpenTopography Tools Registry

Community populated clearinghouse of software, utilities, and tools oriented towards high-resolution topography data (e.g. collected with LiDAR technology) handling, processing, and analysis.

OpenTopography
GIS 4 Geomorphology Lessons
By Skye Cooley

GIS tutorials for working with DEMs to do geomorphic analyses on mountainous landscapes and watersheds.
Instructions are for ArcGIS 10.x, the Spatial Analyst extension, and the 3D Analyst extension.

GIS 4 Geomorphology
Using lidar to explore the Critical Zone
By Adrian Harpold (CU Boulder), and Tim White (Penn State).

Explain the CZO and lidar data.
Using FUSION to view lidar data.

Critical Zone Observatories