By Tyler Scott
Have you ever wanted to make a 3D print of your favorite mountain peak, city-scape, or tourist destination? OpenTopography has created a video tutorial that demonstrates how to prepare a digital elevation model (DEM) for 3D printing. Each software package in the tutorial is freely available for download. In the tutorial, I describe step-by-step how to create the standard triangle language or STL file that is commonly used in 3D printing. I use the DEMto3D plugin in QGIS and demonstrate how to select the size, resolution, and vertical exaggeration of the 3D model. I show how to add a base to the 3D model-- this is important for removing voids in topographically low areas. I view and check the generated 3D model STL file in Windows 3D Viewer and in MeshLab before sending the model to the printer.
This YouTube video tutorial explains how to prepare a digital elevation model (DEM) for 3D printing: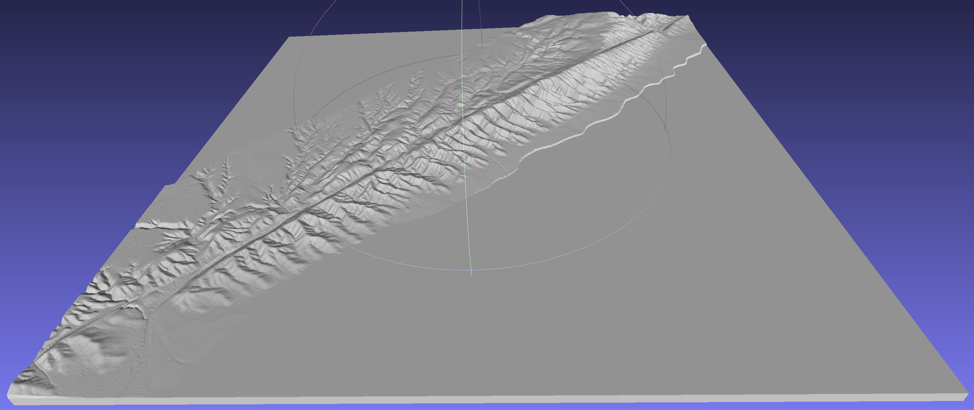 3D model of the San Andreas Fault in California at the Dragon's Back Pressure Ridge displayed in MeshLab.  
Software used in the tutorial:
Links to the two high resolution raster datasets used in the tutorial:
Dragons Back Ridge: San Andreas Fault, California
B4 Project - Southern San Andreas and San Jacinto Faults
Multiple schools and organizations have already created 3D models from elevation data hosted by OpenTopography. For example, students at the Indiana School for the Blind and Visually Impaired can tactfully explore their campus with this 3D printed map of their school.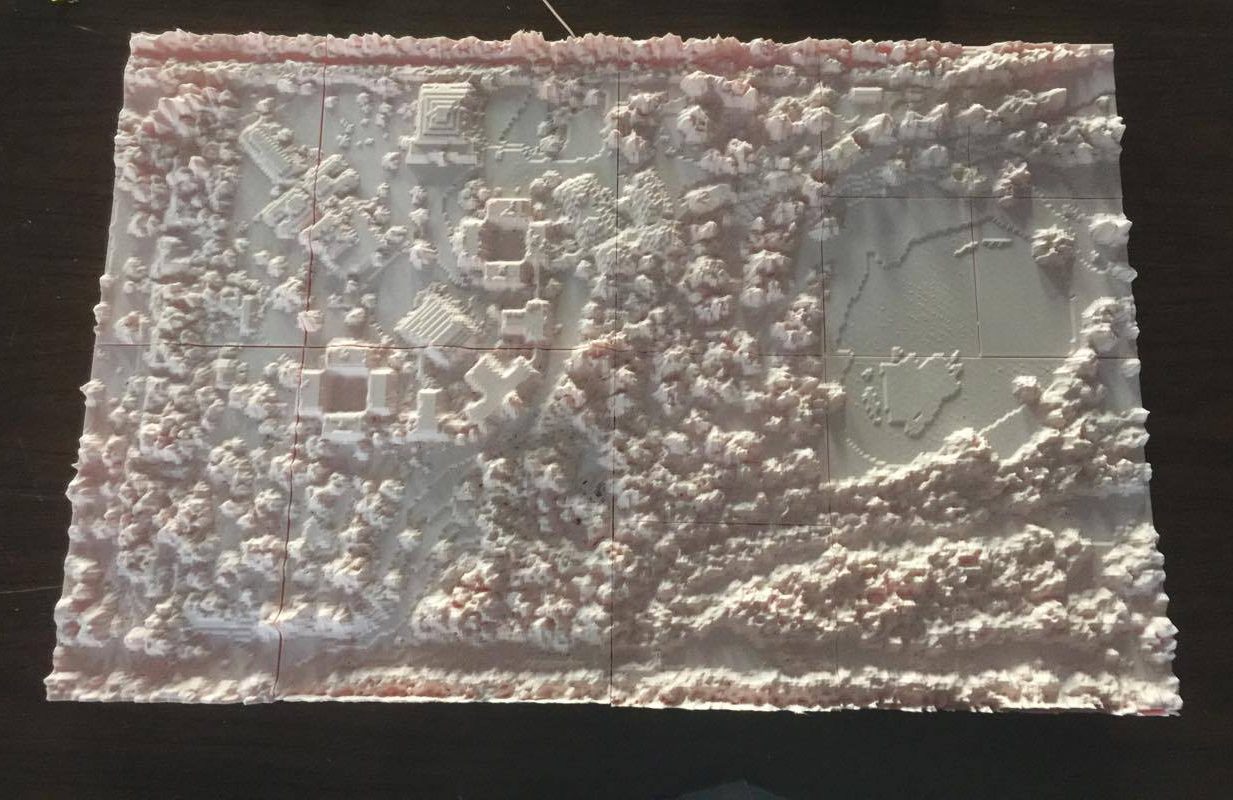 OpenTopography is supported by the US National Science Foundation, under Award Numbers 1557484, 1557319 & 1557330.