North Auckland and Canterbury, New Zealand lidar datasets released
OpenTopography is pleased to announce the release of two new lidar datasets covering over 10,000 km2 of New Zealand. The dataset covering Auckland on the North Island was collected August 2016 to August 2018 and covers the following areas: Auckland CBD, Great Barrier Island, Little Barrier Island, North Shore, Waiheke Island, Wellsford, Whangaparaoa, and Whatipu. The Canterbury region dataset over the South Island was collected between March 2018 and May 2019 and covers the following regions: Amuri Plain, Ashburton, Fairlie Foothills, Pegasus, Motunau, Selwyn North, Selwyn South and Waimate. These datasets are available through on ongoing collaboration between OpenTopography and Land Information New Zealand (LINZ), that makes OpenTopography the primary distribution platform for point cloud data collected as part of the LINZ national elevation program.
Get the data: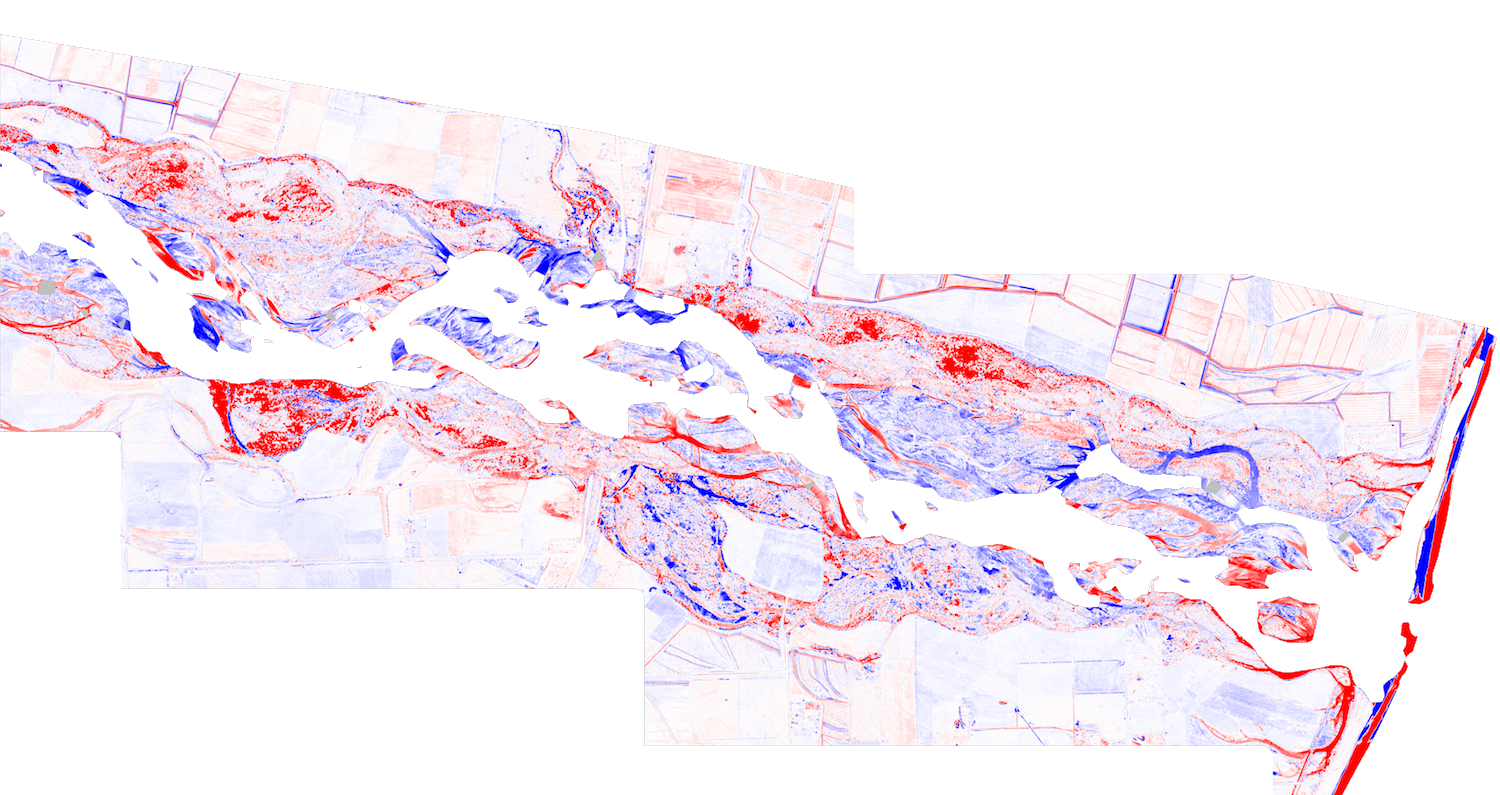 Elevation change derived from OpenTopography's vertical differencing tool over the Waitaki River. The Canterbury, New Zealand 2018 data was differenced with the Otago, New Zealand 2016 dataset. Red indicates erosion and blue indicates deposition during the ~2 year time difference between the datasets.
---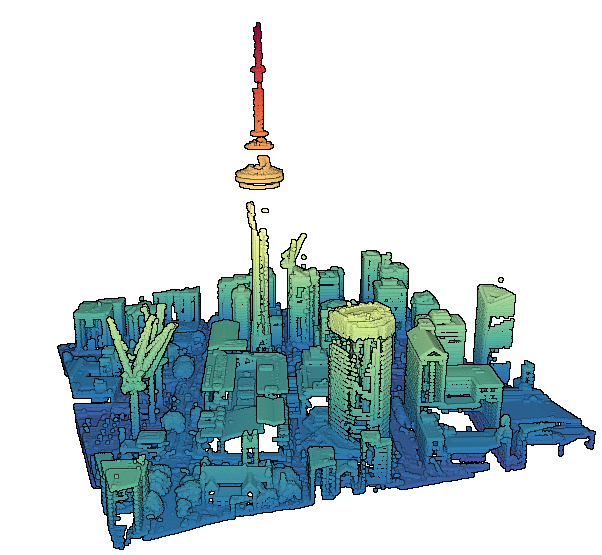 Point cloud colored by elevation of the Sky Tower in Auckland.