Digital terrain model and orthophotography of Haiti now available
Digital Terrain Model (DTM) and orthophotos are now available for the entire country of Haiti on OpenTopography. These datasets cover an area of approximately 29,239 km2, with raster and orthophoto resolution of 1.5 m and 0.25 m, respectively. These data were collected between 2014–2016 in a project led by Centre National de l'Information Géo-Spatiale (CNIGS) with funding from the World Bank. These data were accessed from HaitiData.org. OpenTopography is redistributing this data in order to aid the recovery and research efforts for the August 14, 2021 M 7.2 Haiti earthquake. We initially released DTM data covering the Tiburon Peninsula of Haiti on August 20th announced via OpenTopography's Twitter, with the remainder of the country added to OpenTopography on September 1st, 2021.
Find the data here: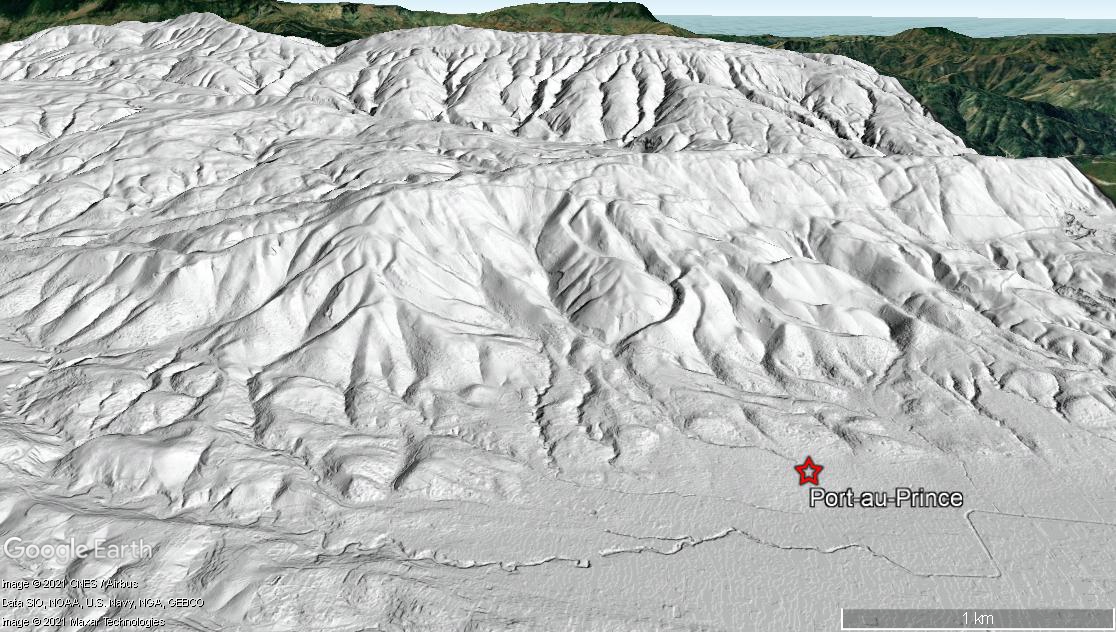 View looking south from Port-au-Prince, Haiti. DTM draped over Google Earth imagery.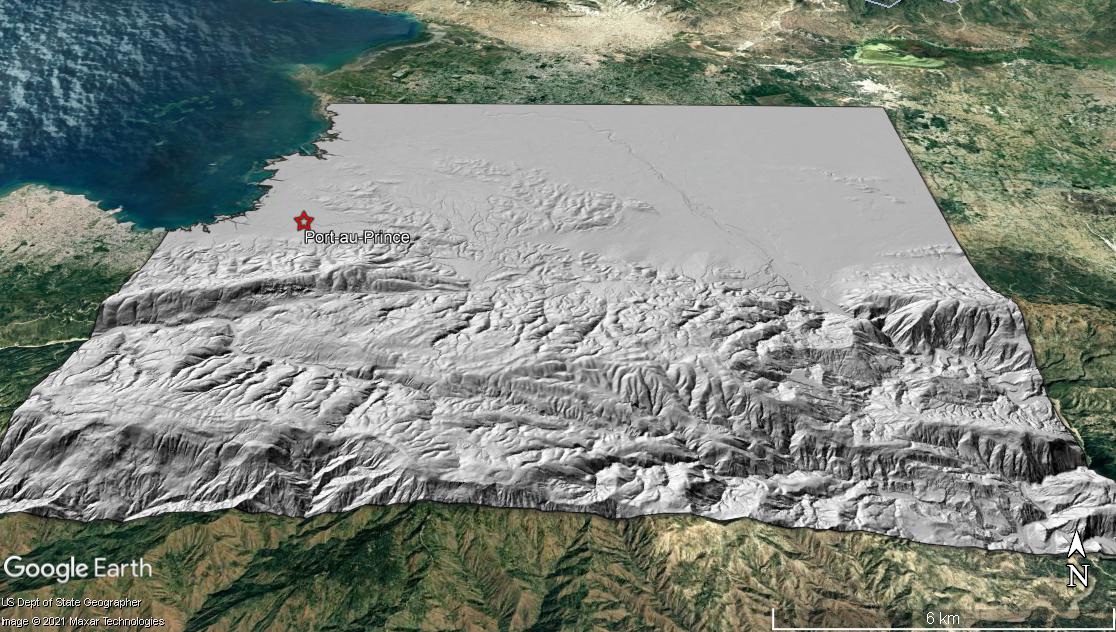 DTM looking north toward Port-au-Prince, Haiti draped on Google Earth imagery